WIND RESOURCES FOR PERMITTING YOUR PROJECT
FOLLOW THESE STEPS IN THE PERMITTING PROCESS:
Building components are designed for wind using wind pressure. The formula for converting wind speed to wind pressure is complex and involves many variables such as the geographical terrain (exposure, hills), roof height & slope, location of the component in & on the building, the size of the opening, among others.
Once design pressure requirements have been determined for each opening, those pressures need to be compared to the limits of the products being installed.  This is typically designed and certified by engineers for permit & construction.
Engineering Express has pioneered a variety of online tools to help determine wind pressures and provide help finding & certifying limiting pressures for hundreds of building components. This page provides a summary of the next steps for you.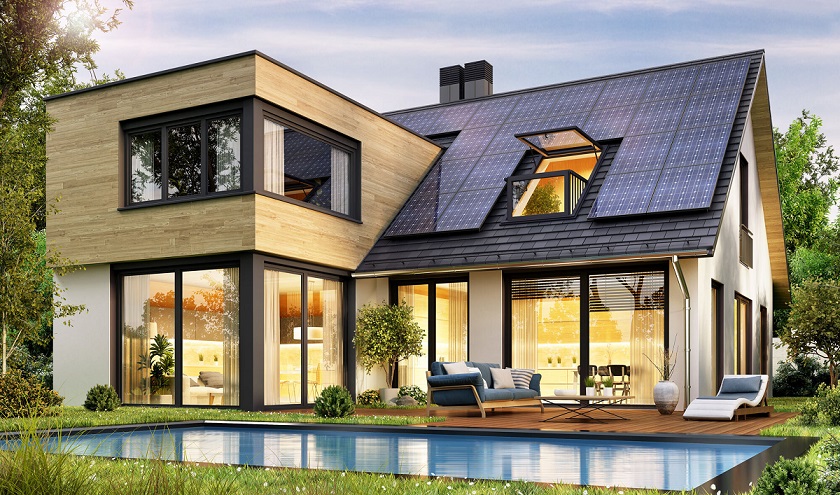 STEP 1: FIND & CERTIFY WIND design pressures for your project
It starts with a wind speed (referred to as wind velocity). That can be found by contacting the local building official or by visiting the ATC Website.
There are 3 possible wind velocities at a project site depending on the risk category of the structure. Typically buildings use Risk Category II but this needs to be verified before design.
Once you find your wind velocity, you need to determine your project's Exposure Category. Generally speaking, projects near the coast or larger bodies of water use Exposure 'D'. Exposure 'C' is more typical.  Exposure 'B' has lower wind velocity to pressure multipliers and should be used with caution.
From there you can use one of the methods below to determine the wind pressure for each opening of your project.
Watch how winds create vortexes around building corners & roofs, multiplying the wind-velocity to wind-pressure formula. Wind pressures are higher in building corners than the rest of the building for this reason.
The Easiest Solution For OBTAIINING PERMITS - Purchase Certified Wind Pressure Charts
These charts are available for purchase as engineer-signed and sealed documents in a variety of wind velocities & exposure categories and include values for increments of roof heights & opening/patio sizes. Simply match the opening pressures to the installing product's limiting pressures to obtain a building permit (read below to learn more).
Municipalities such as Palm Beach & Broward Counties, Florida, rely on these certified charts to meet code for permitting single-family homes. They apply for many other municipalities throughout the US, but consult with your building department before purchasing.
A BETTER SOLUTION - ORDER SITE-SPECIFIC WINDLOAD CERTIFICATIONS FOR YOUR PROJECT
Charts are helpful but they are rounded off and aren't connected to a specific opening or address.  These free-to-use online design tools allow you to pre-calculate design pressures for estimating.  You can order certified copies that are reviewed and certified by a licensed professional to obtain a building permit for your site-specific project & for when wind charts don't apply.
Note: all online resources referenced herein are for review & estimating purposes only. No work is to be permitted or performed without a licensed professional reviewing and certifying work per code for a permit. Chat with us if there are any questions or needs or contact us using our online form.
Engineer reviewed & certified results from the design tool can be purchased for use in permitting.
STEP 2: Determine Product Performance
Building components (such as windows, doors, skylights, patio covers, & rooftop equipment) are tested or designed to meet strict code requirements for the safety of the public during adverse conditions. Factors of safety are also applied per code to meet industry tolerances.
These product performance evaluation reports are submitted to certification agencies such as Miami Dade NOA, Florida Product Approval System, ICC Evaluation Service, IAPMO, UL, among others.  These certification agencies review product performances & provide a certification listing for the product on their website for download and easy use for permit.
These certifications are optional and many products either don't apply to the established certification categories or there isn't the time or economics to obtain a certified approval.  For this reason, building codes also permit design professionals to evaluate and certify products for permit. Click to learn more.
STEP 3: CUSTOM PROJECT REQUESTS FOR CONTRACTORS
Some projects are just custom. Engineering Express has streamlined the custom project process by creating an 'express' solution to optimize quoting, communication, and design time and return accurate work fast.
The system isn't for everyone, however. One-time clients & homeowners are able to use the above services.  For clients with continuing needs, we'd love to design systems for you to review your building components & ongoing site-specific project needs
ExpressPass provides an unparalleled proprietary quoting, project management, communication & file management system for custom projects.
Apply for your FREE ExpressPass Membership today & discuss your needs with one of our design experts.
ExpressPass is NOT available for homeowners, only for qualifying businesses. Homeowners can access hundreds of pre-engineered plans by clicking here.
4. LEARN MORE - BROWSE OUR WIND KNOWLEDGE BASE​
Browse dozens of articles on wind & wind-related design in our extensive database.
Residential & Commercial Glazing Differences & Common Terms 101 Engineering Express is typically asked what the difference between residential & commercial glazing & how
Read More »