PRODUCT EVALUATION REPORTS
Let our product evaluation design experts assist you with design & national certification of your manufactured products.
We evaluate building products to ensure they perform
how you intended them to.
Whether it is regulatory and code compliance for permit or optimal product performance, product evaluations are extremely beneficial.
Though there are similarities from one evaluation to another, the expertise of the evaluating organization can significantly impact the usefulness of the evaluation process.
Our talented team of product evaluation experts can assist you with the design & certification of your manufactured products to achieve certifications from multiple approval entities.
We specialize in the creation, optimization, & administrative support of product evaluation testing, design, & certification for for:
*Technical Evaluation Reports are used for evaluating products across the US including Florida for products outside the Florida rule. Click here for more information.
Our evaluation methods fully comply with all current IBC & Florida Codes & are used for permits across the US.
In Fact, We Helped Create The Best Product Approval Search On The Planet
Smart Search All Florida & Miami-Dade Product Approvals & Create Your Perfect Design NOW WITH AI SUPPORT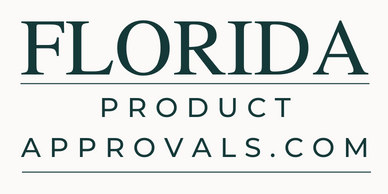 From our Acclaimed Expresspass Quoting System
Are you a manufacturer looking for your own systemized designs?
Or are you a contractor & need a custom design?
ExpressPass provides you with custom quoting, project management & tracking for all your customized engineering needs.
Help Center: Product Evaluations
Find more general help with Florida & Miami-Dade Product Approvals by visiting the support articles of EngineeringPlans.com. Also quickly smart-search Florida & Miami-Dade approvals
Read More »